From: Competing Human Rights
Temporary sukkah hut on condo balcony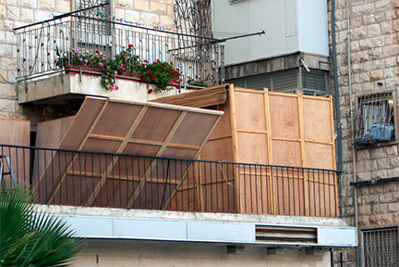 Here is an example of a Code right (creed) versus a common law right (right to peaceful enjoyment of property).
In this example, a Jewish family is asked to remove a sukkah hut that they placed on their condominium balcony for religious celebration. The sukkah hut would normally stay up for nine days.
From: Competing Human Rights
Muslim barber and woman denied service
Read the following excerpt from a news clipping about a competing rights case. This is an example involving two Code grounds – creed versus sex. When you're finished reading, answer the questions at the bottom of the page.
You can also watch this CTV news video about the case.
From: Competing Human Rights
Visual fire alarms and epilepsy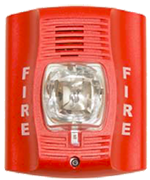 Jan, a building manager, is updating the fire alarm system in his building. He installs audible alarms. He plans to also install visual alarms, to accommodate a resident who is deaf. A strobe light would be set off when fire alarms are activated, which alerts people with hearing impairments.
From: Competing Human Rights
Competing rights at the office
This example involves two Code rights, both on the ground of disability.
From: Competing Human Rights
From: Competing Human Rights
From: Competing Human Rights
Editor, The Toronto Star
This week Mark Saunders was sworn in as Chief of the Toronto Police Service. He arrived amid a controversy that marred his predecessor's final days and one that refuses to go away – the police procedure commonly known as "carding." As Chief Saunders starts down this new road he has a choice – to hear the voices of the community and work to end racial profiling or to allow a deeply troubling practice to continue.
Toronto2015: Let's build an accessibility legacy
The upcoming Pan Am and Parapan Am Games are an exciting opportunity to showcase the many ways Ontario is a world leader. One notable accomplishment should be our ability to welcome and include guests and residents of all backgrounds and abilities. The Games offer a good opportunity to raise awareness about what Ontario and its municipalities are doing to promote and enhance accessibility.
From: A policy primer: Guide to developing human rights policies and procedures
A. Description and rationale
Pages