From: Competing Human Rights
Temporary sukkah hut on condo balcony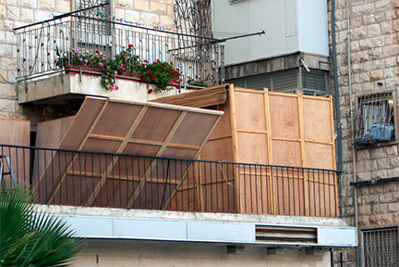 Here is an example of a Code right (creed) versus a common law right (right to peaceful enjoyment of property).
In this example, a Jewish family is asked to remove a sukkah hut that they placed on their condominium balcony for religious celebration. The sukkah hut would normally stay up for nine days.
From: Competing Human Rights
Muslim barber and woman denied service
Read the following excerpt from a news clipping about a competing rights case. This is an example involving two Code grounds – creed versus sex. When you're finished reading, answer the questions at the bottom of the page.
You can also watch this CTV news video about the case.