From: Competing Human Rights
Temporary sukkah hut on condo balcony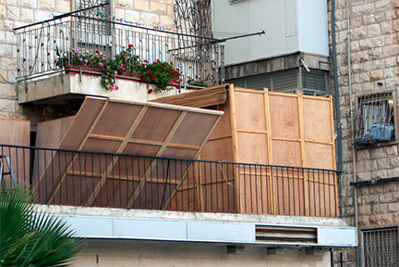 Here is an example of a Code right (creed) versus a common law right (right to peaceful enjoyment of property).
In this example, a Jewish family is asked to remove a sukkah hut that they placed on their condominium balcony for religious celebration. The sukkah hut would normally stay up for nine days.
Webinar Information
Q&A on the duty to accommodate
March 18, 2014 at 11:00 am
60 minutes
Accommodation rights and responsibilities under the Ontario Human Rights Code.
English