From: Competing Human Rights
Employer distributing Bibles and religious advice
Here is an example of a Code right (creed) versus a Charter right (freedom of religion and expression).
encourages them to attend church meetings, gives each a Bible as a gift for Christmas and asks them if they share his opinions on a variety of matters. Employees have made it clear that they do not welcome or appreciate his comments and conduct in their workplace and that they plan to file a claim under the Ontario Human Rights Code. This could be argued as a competing rights situation because:
Toronto – After intervening in the case of The Estate of Kulmiye Aganeh v. Mental Health Centre Penetanguishene at the Human Rights Tribunal of Ontario, the OHRC has reached a settlement with the Waypoint Centre for Mental Health Care (formerly known as Mental Health Centre Penetanguishene).
From: Competing Human Rights
Temporary sukkah hut on condo balcony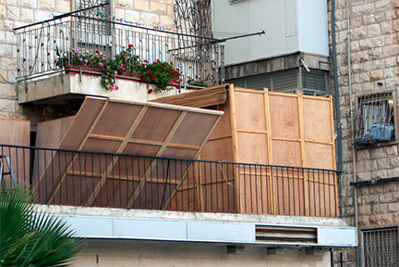 Here is an example of a Code right (creed) versus a common law right (right to peaceful enjoyment of property).
In this example, a Jewish family is asked to remove a sukkah hut that they placed on their condominium balcony for religious celebration. The sukkah hut would normally stay up for nine days.
Pages