From: Competing Human Rights
Employer distributing Bibles and religious advice
Here is an example of a Code right (creed) versus a Charter right (freedom of religion and expression).
encourages them to attend church meetings, gives each a Bible as a gift for Christmas and asks them if they share his opinions on a variety of matters. Employees have made it clear that they do not welcome or appreciate his comments and conduct in their workplace and that they plan to file a claim under the Ontario Human Rights Code. This could be argued as a competing rights situation because:
From: OHRC policy position on sexualized and gender-specific dress codes
March 8, 2016 - Through its public education, policy development, outreach and litigation functions, the Ontario Human Rights Commission (OHRC) continues to work with community partners to challenge gender inequality and promote and advance the human rights of women and trans people in Ontario. Here is some of the work the OHRC has done in the past year:  
From: Competing Human Rights
Temporary sukkah hut on condo balcony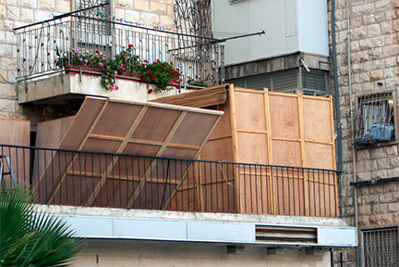 Here is an example of a Code right (creed) versus a common law right (right to peaceful enjoyment of property).
In this example, a Jewish family is asked to remove a sukkah hut that they placed on their condominium balcony for religious celebration. The sukkah hut would normally stay up for nine days.